A guide to setting up your LinkedIn profile and using social media for prospecting and engagement.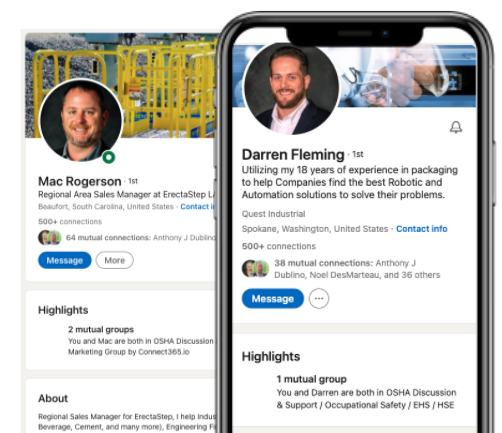 Make sure you have a quality headshot.
Images below can be used for your personal profile or company page.
C. Headline & About Section
In addition to your name and photo, the headline section is highly visible and an opportunity to stand out. Because you're not looking for a job, the focus of your LinkedIn page should shift to servicing your customers and providing value. The Headline and About section should be used to communicate:
Value you can provide  
Problems you solved
What territory you service
Relevant experience 
Call to action with "Learn more" or "Schedule meeting" with your contact information (phone and email)
Connecting Existing Contacts
Sync your email to find connections on LinkedIn. This also exposes you to their network.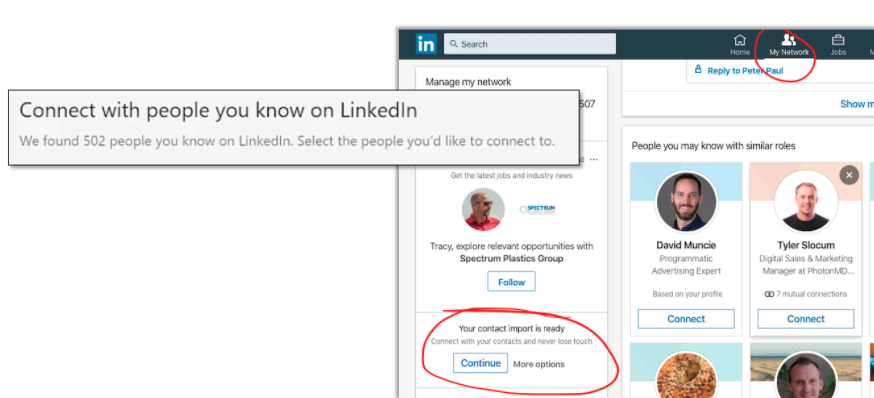 D. LinkedIn for Prospecting
Industry
Company name
Yearly Revenue
Number of Employees
Location
Safety Managers

Process engineers

EHS, SHE, HSSE

Environmental

Compliance
Industry
Company name
Yearly Revenue
Number of Employees
Location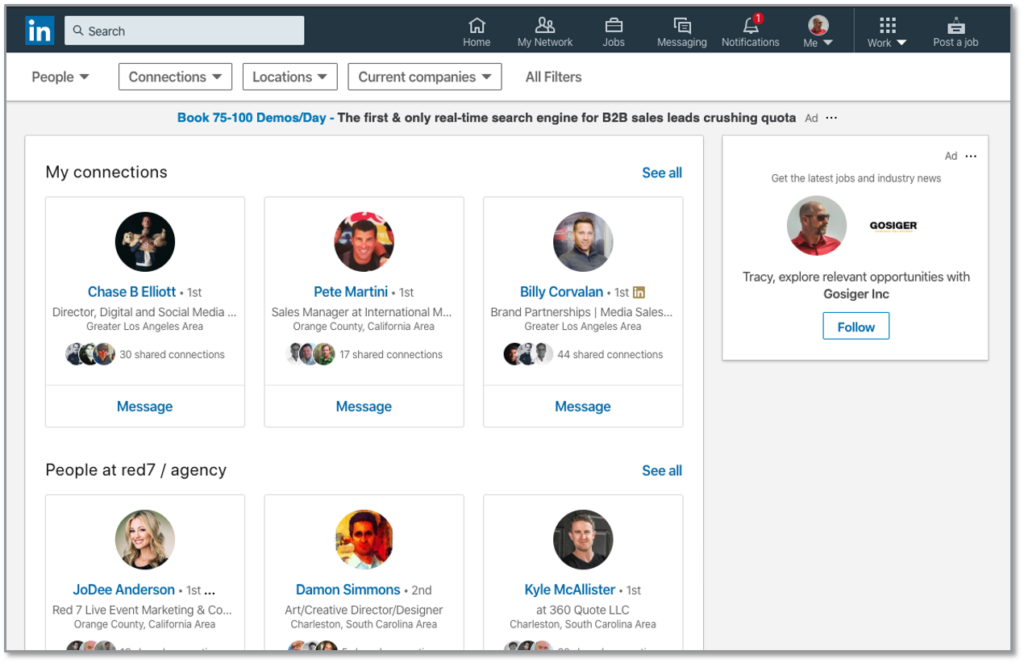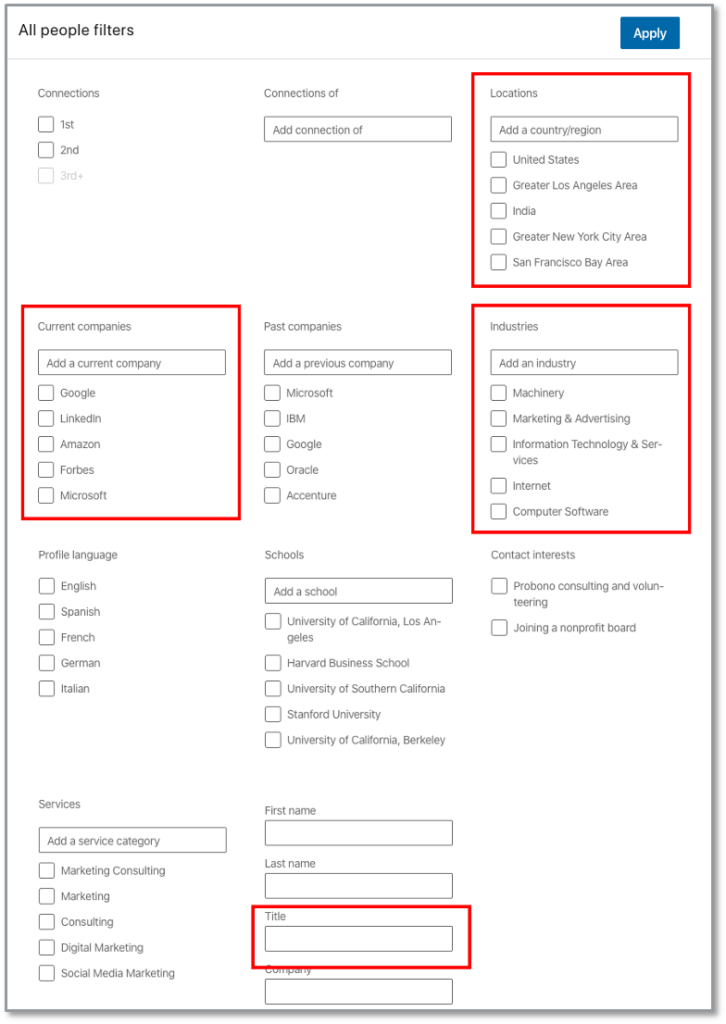 Personalized, relevant message, Very short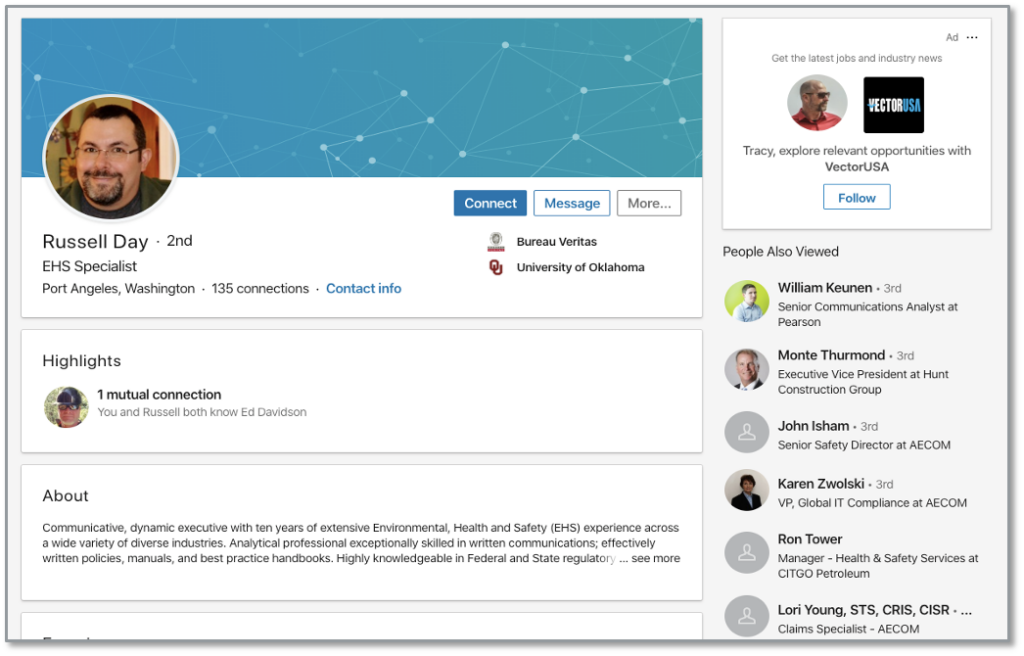 Targeted companies

Use web leads reports – emailed

Tradeshows

Connect with people before (preshow list)




and after from collected business cards 

Leads that come in or assigned to you

Associations and membership lists
Connect
Try to get a meeting

If not…

Schedule 5-minute, get email to send meeting invite

Get physical address to mail brochure

Follow up periodically to try to get a meeting

Follow up

periodically with content to stay top of mind.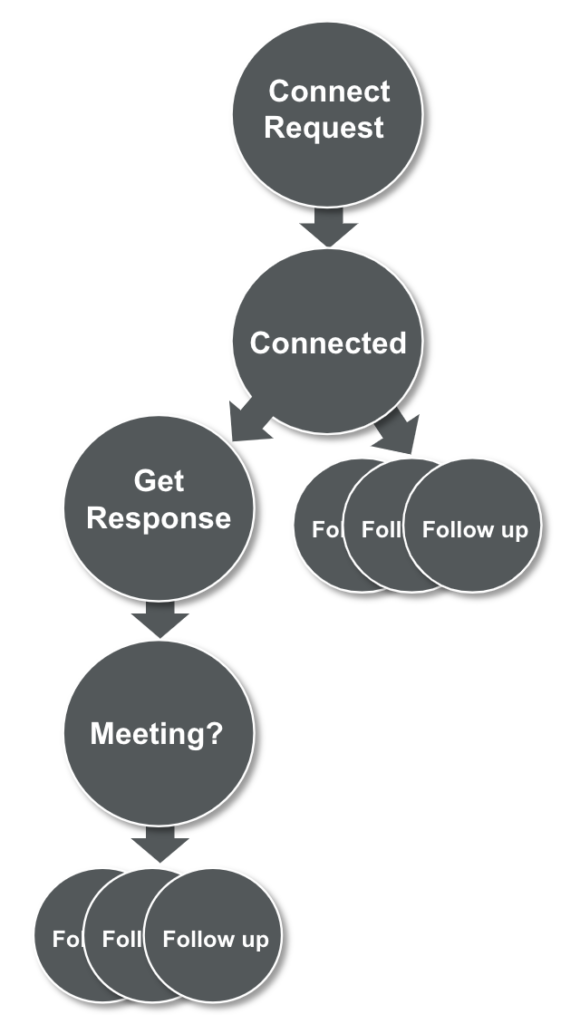 Strategies > Once Connected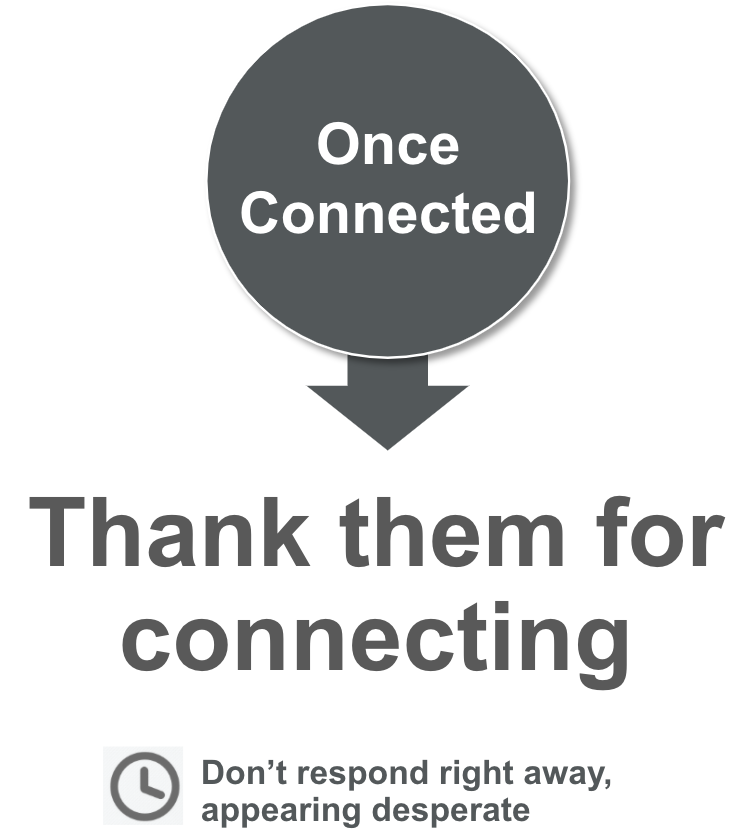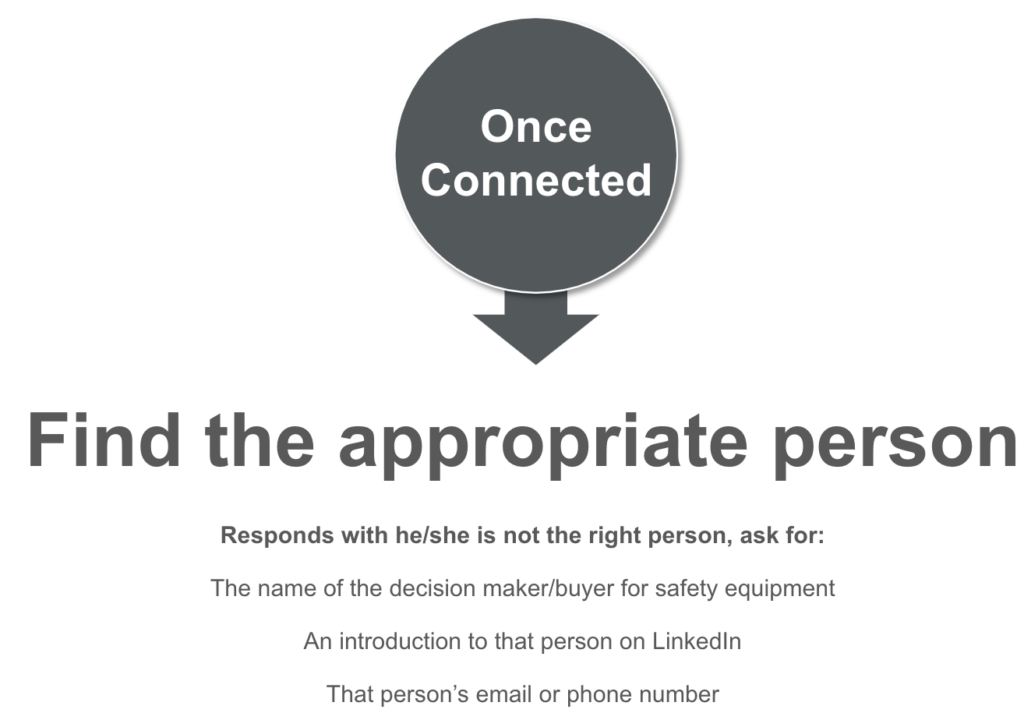 Always Include an Ask (Almost)
Nearly every communication should include some kind of ask or call to action.
Ideas include:
In your area and would like to meet
Set up a Lunch and Learn for your team
Complimentary safety assessment
Drop off or mail brochure or other materials
Treat your team to donuts
Send message without being connected
Expand your reach and network

Comment, contribute & be supportive

Get Industry insights

Make posts to showcase your expertise

Tips – short, helpful

Relevant articles or other content
Join groups of your ideal

buyers

, regional within your territory

Groups of 20 – 100 for creating relationships

Larger groups for identifying prospects and connecting

Make sure to follow any rules that are posted for the group. You can get kicked if your posts are too salesy or you only make sales-related posts.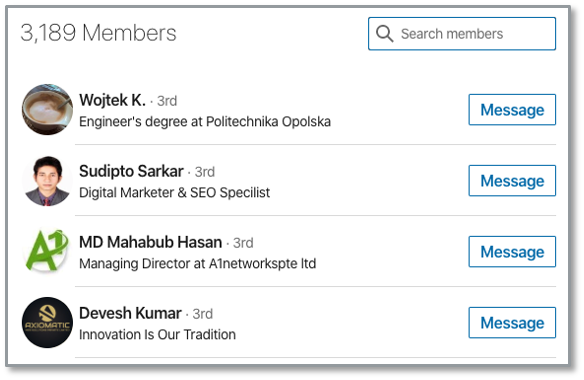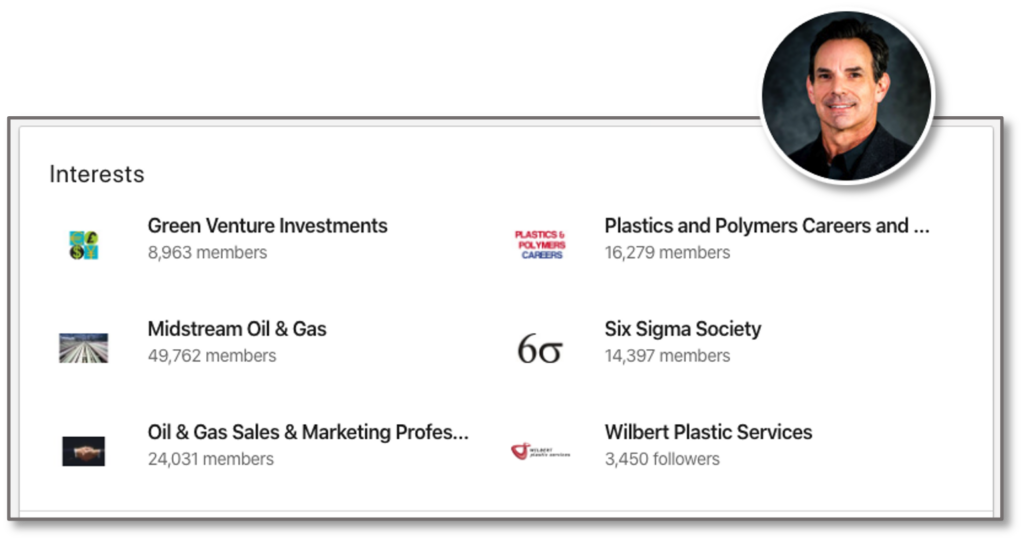 User posts provide opportunities to connect with people in your network
When person is featured, interviewed or given an award, send a supportive message
Send ErectaStep articles or interesting posts in a direct message. 
Nurture prospects by forming relationships
Birthday greetings

Work anniversaries

Promotions

New jobs (but still relevant)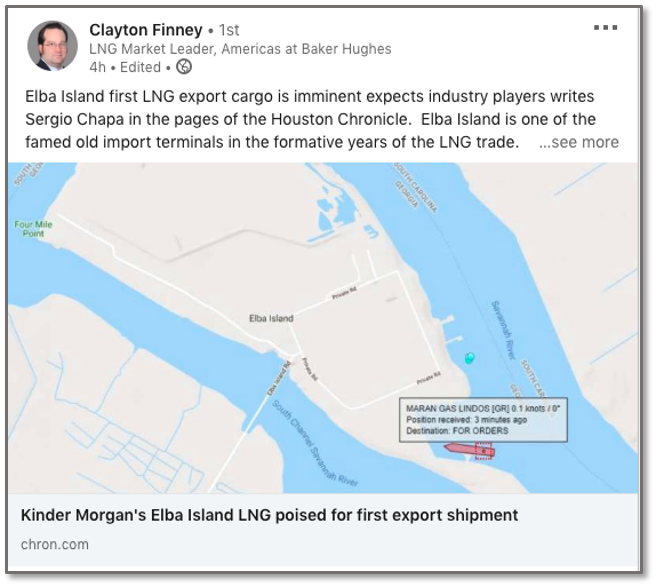 Also Comment, Share or Like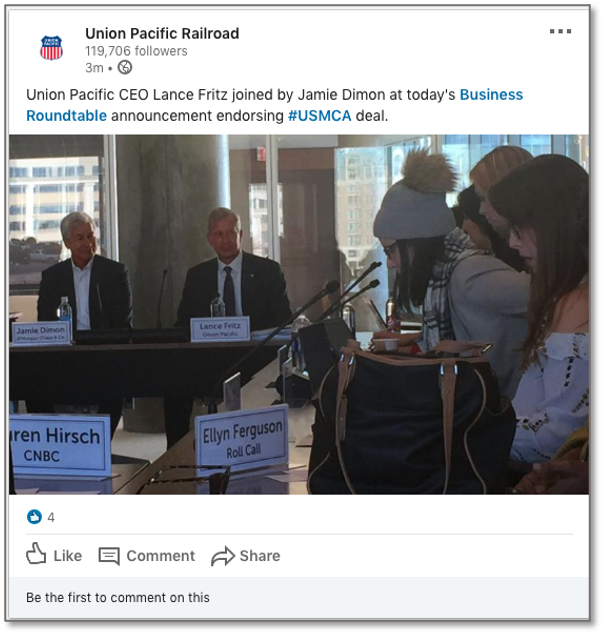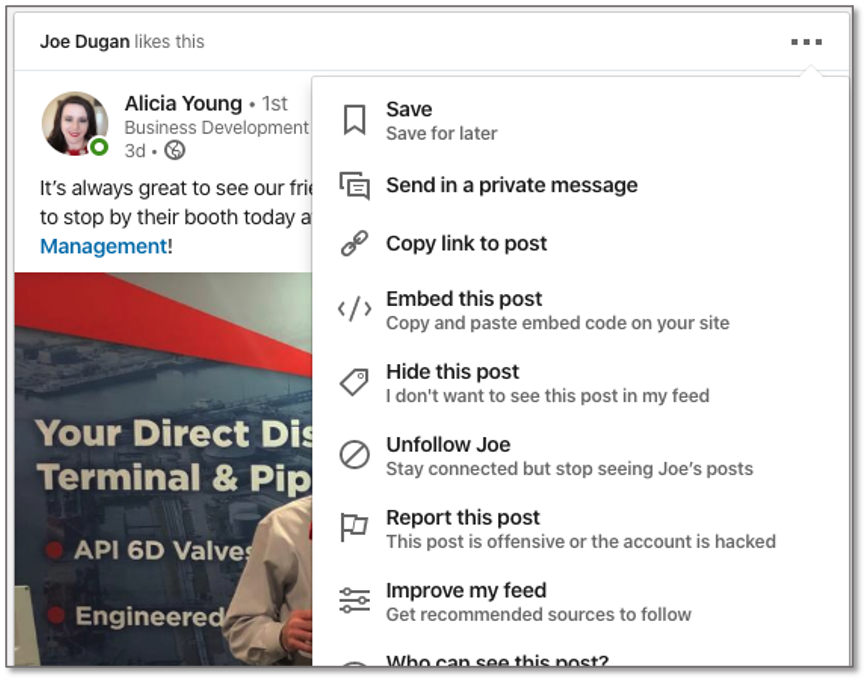 Posts

Short comments/tips (text only)

Image of installation or product with a comment/description

Linking to articles on erectastep website

Thought leadership articles

Reposts

of someone else's content

Comments

on someone else's post

Liking

someone else's' post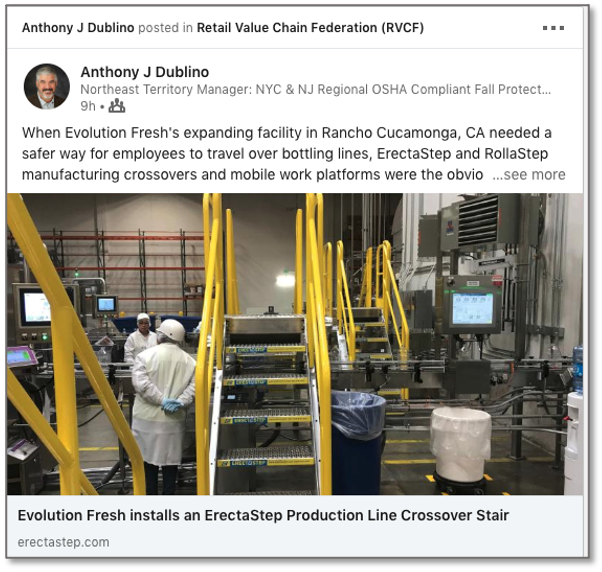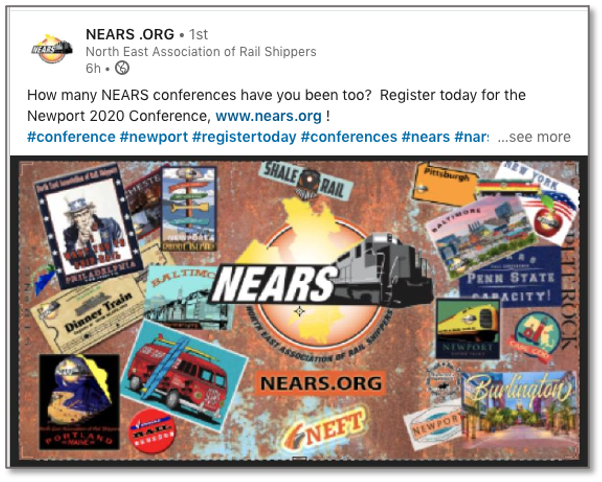 What kind of content should you post?
Installation images

Articles from website

Share company news

Stories about co-workers, awards and recognition

Repost interesting posts from your network

Customer stories/case studies

Articles from industry publications and associations

Summarize an article you read related to safety

Write an article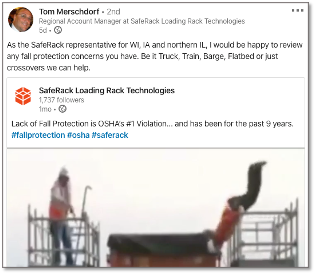 Share your connections' posts 

Summarize the point of the article from your perspective or praise an achievement posted by a customer

Comment on or like your prospects' posts (every little bit helps)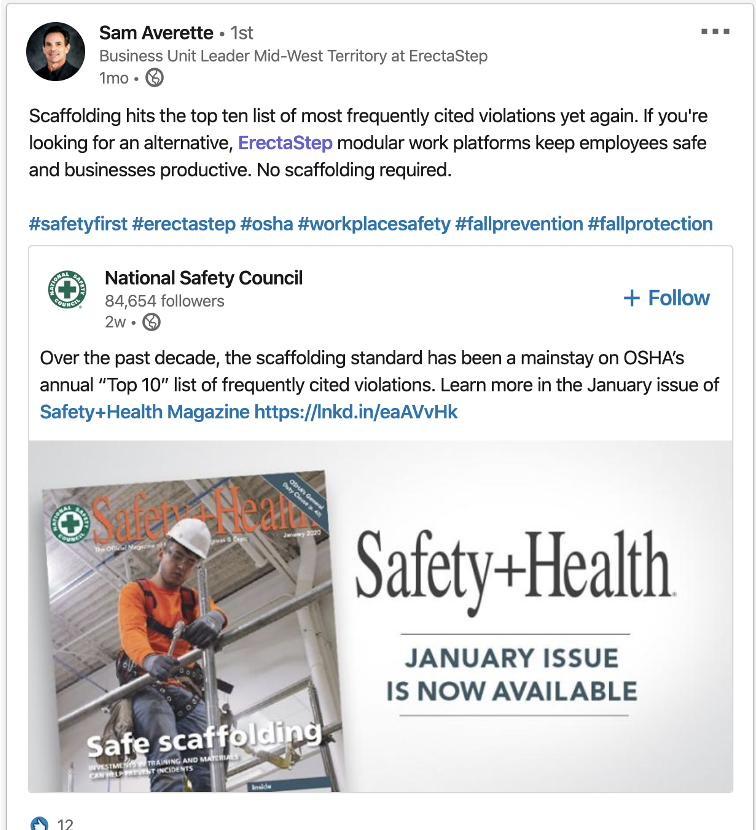 Follow hashtags

Include @ and # hashtags in post
Use and Follow:
#erectastep 
Others to include:
#fallprevention #fallprotection #workplacesafety #osha
(use other hashtags to be relevant)
Use @ to mention people (customers)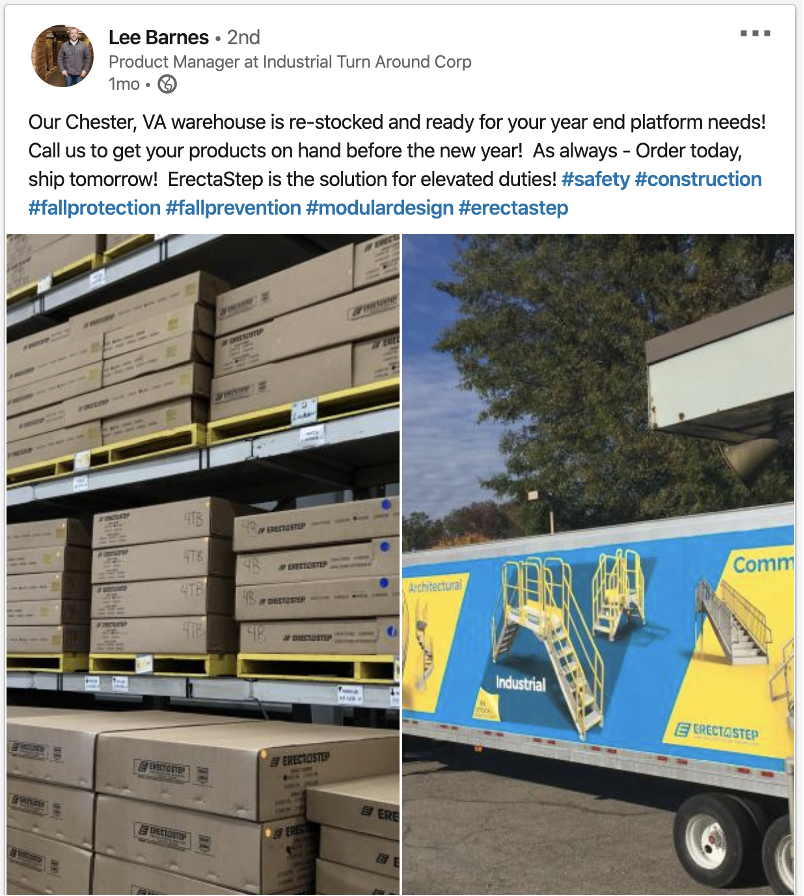 Write an original article

Tips

Trends

Case studies

Lists (most common..)

200-500 words

Summarize existing article from your perspective*

Add a call to action at the end
Feel free to contact me to discuss OSHA compliant solutions for your business at info@erectastep.com or (843) 264-3729
Fact Check


If unsure, omit specifics and fact check.

Misspell or use poor grammar


Typos will happen, use spell check and Grammarly. Bad grammar is a poor reflection on the company and makes you look unprofessional.

Get political
Use Facebook for this
Avoid religion


…but it is OK to wish people Merry Christmas or give other holiday greetings (Thanksgiving, New Year's, etc.).

Post about competitors


Always check photos and posts for inadvertently including competing products.

Share any confidential information


…about products, people, or policies.

Content

– Already written articles, posts, images
erectrastep website https://erectastep.com/content/

Follow #erectastep on LinkedIn and repost the company's content
Research prospects using Sales Navigator

– Contact inside sales support 
Write original articles

– contract labor (Freelancer.com, Fiverr.com)
Cold/Warm email campaigns and follow up

– MailChimp.com (free for up to 2000 contacts)

Finding prospects' emails

– Hunter.io