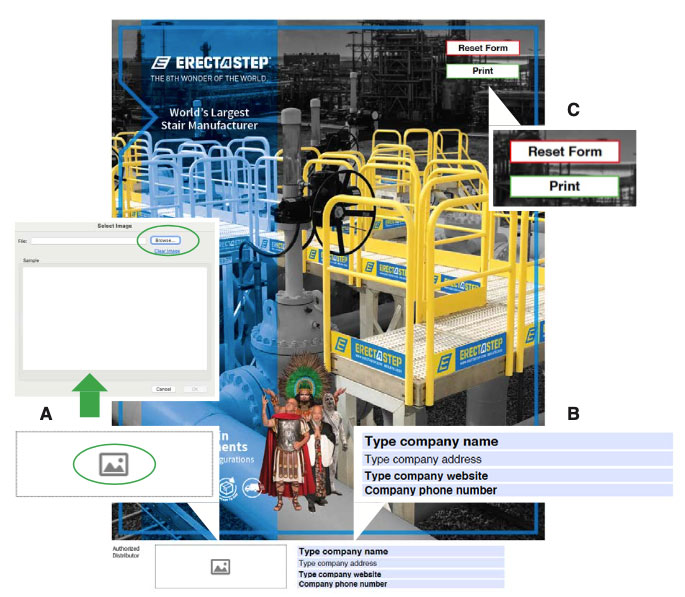 Instructions for editing PDF

To edit PDF files, they must be downloaded. They are not editable in a browser
A. Logo – Click on the picture icon to open the "Select Image" window. Next click the browse button to locate your company logo, that you have already place in an easily accessible folder.
Your logos file type must be one of the following:
.jpg .bmp .png .tif .pdf
B. Contact Info – Click into each field and change the existing copy to your company's information. If a field does not apply, just delete the information in that field and leave the field blank.
C  Print/Reset – If at any point you would like to clear document and begin again, just click the "Reset Form" button in the top right corner.
*Note: Any information you add in the fields on the front side of the document, will also be made to the back of the document (if there is a second page).